We talk about how you can use Alexa SEO ranking information to your advantage and try to clear up some of the most common questions about the service.
First of all let's ensure that we are all aware of what Alexa is, with a definition.
Alexa rank is a third party marketing tool that estimates website traffic.
It is often used by online businesses for competitive analysis.
Alexa is owned by Amazon (Yes – the very same organization which owns the online store).
Their rankings are a composite of how many people are estimated to have visited the site and how many pages have been viewed. Alexa rankings are most accurate for the top websites with Alexa ranks between 1 and 100,000.
Is Alexa Ranking Accurate?
Their ranking, unlike Google's very different method, is a combined measure of page views and users (reach). The rolling three-month average which they report is determined by comparing the site's present rank with its rank from three months ago.
We encourage you to use it by finding out how your web site traffic stacks up against all your competitors! believe it or not, the Alexa rank checker is one of the most accurate and freely available tools to find out how well your site ranks up against millions of other sites on the web. The Alexa traffic history graph allows you to generate a traffic history graph for any site. Alexa computes traffic rankings by analyzing the website usage of millions of their toolbar users.
Alexa traffic ranks are based on two sets of data:
the total number of unique visitors as well as
page views.

In other words, top-ranked sites are not only able to attract new users but also have quality content that is able to keep people on site. To put it another way, your rank on alexa.com is calculated based on global data that was accrued over the last 3 months. The traffic rank is updated daily which makes it pretty accurate. If you open the same page several times during a day, the system will count it as a single view.
In other words, if you use their tracking toolbar widget, which is their method of collecting their usage data, you will not be able to click on the same page several times and thus increase view count. This is so simple and yet great way to prevent a user from artificially boosting stats.
Can Alexa Rank Be Manipulated?
You'll also find that Alexa rankings aren't too accurate for low ranked websites for these reasons:
They only take into account data received from users of their toolbar, so the results may be quite relative.
Not everyone has the toolbar installed, so there are millions of websites that may never receive a good rank despite having a lot of traffic.
As previously mentioned, their rank can be manipulated if a large group of people decides to "game" the toolbar on large numbers of devices. Online traffic data can be influenced by new and little trafficked websites to a significant extent. The results may not be as accurate as desired if some publishers and webmasters decide to manipulate the tool.
How Do I Find My Site's Alexa Rank?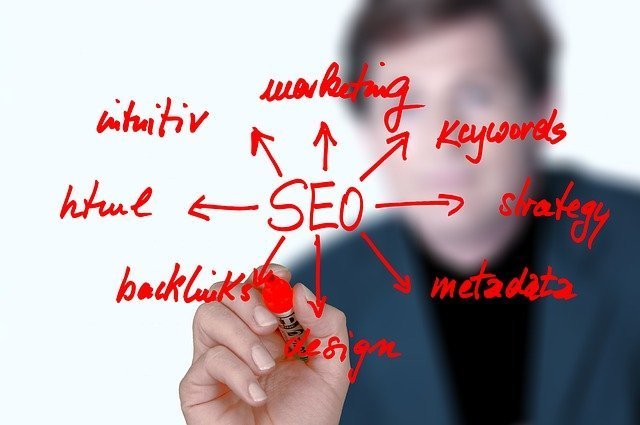 You can check the Alexa ranks for around 5 websites at one time with available free online website rank checkers! Using an Alexa rankings checker can be the fastest and easiest approach to instantaneously collect global rank, their estimate of your website traffic, their ratings, and as well as the status of multiple websites. That way you become acquainted with where you and your rivals stand in the business. Their rank checker tool is a highly beneficial tool if you need to analyze your site. Once you get outcomes, you can now move towards creating strategies on how to increase your website ranks and boost traffic.
The site rank checker tool fetches three key pieces of information for a website:
Traffic ranking:  Their traffic ranking is a number assigned to virtually every website on the web. It can range from 1 (the most popular website on the entire internet), up to the hundreds of thousands. It's difficult to say what a good Alexa ranking is for websites in general since it does depend on the type of traffic and visitors each website has.
For example, a top 10,000 ranking is generally considered a very strong ranking (being in the top 10,000 websites online), but some businesses might have a website with their ranking of 200,000, and performance at that level is truly still doing extremely well in search engines.
Above all, Alexa rank is a measure of your website ranking according to its position among all the other websites in the world.
You can check two types of results in their ranking system:
Global rank: This means the overall rank of your website according to the whole world. All websites included in this category.
Local rank: Local rank does not mean the rank of your website according to your country. This displays the rank of your website in the country in which you rank higher as compared to others.
Update Your Website Regularly for the Best Ranking
The following statement will always hold right, no matter what algorithm you are optimizing. That is to improve your website's ranking, you need to churn out engaging, original content, which is:
regularly updated and provides real value to your audience. If you fail to develop this mentality, you won't be able to build a loyal audience (or customer base, for that matter). When people read engaging and informative content, they will note the source and anticipate material of similar quality in the future. We also know quality content is valuable to search engines since they're also trying to make it easier for users to get relevant and helpful information on questions they ask. Therefore, Alexa rewards sites that make top-notch content number one priority and answer questions that are relevant and always about what their users want to know.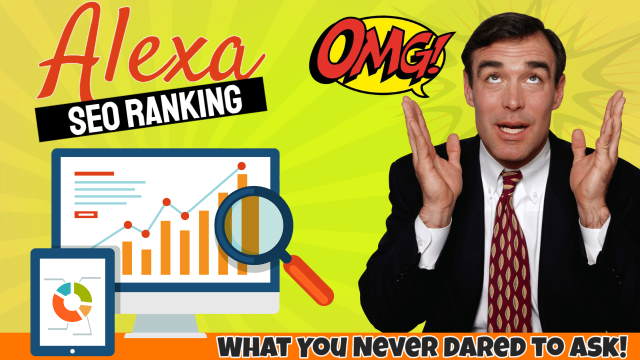 The greater the traffic your web site generates, the higher they will rank you. To manage this and keep your visitors coming back for more, you need to have high quality, unique content. Update your website regularly so there is always something new to experience on your site. The information should be interesting, relevant to your target market, and neither too long nor too short — between 800 and 1,200 words per article should suffice in most niches. Make use of keywords, but don't use them repetitively as it would be obvious and make a piece less readable. Get your readers involved in your articles by creating a comment section or a forum. Consider posting a daily poll as a form to fill in to make your website more interactive.
In 2017 Alexa was given a big update and it was changed a lot. Since then many people have said that there is no longer any point using their widget or paying for their services. You should rather focus on improving domain authority. It is a ranking system based on the level of traffic a website receives from people with their toolbar installed. Sites that have good traffic and are regularly updated with interesting and well-written content will always have a good rank with them.
Some Facts About Their History of Web Traffic Analysis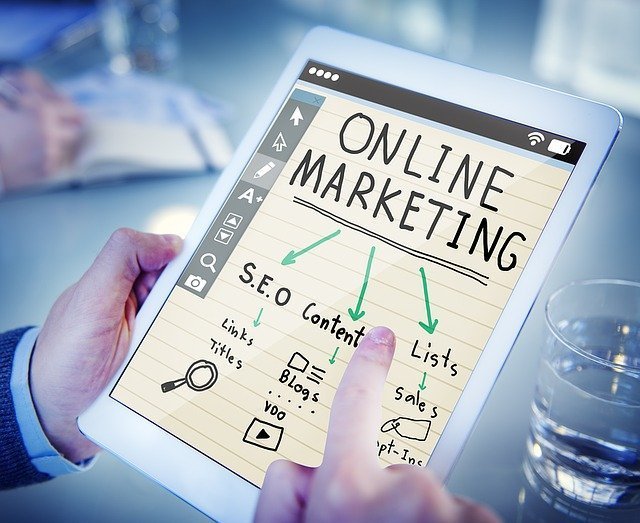 Alexa internet, inc. Is an American web traffic analysis company based in San Francisco. It is a wholly-owned subsidiary of Amazon. It was founded as an independent company in 1996 and acquired by Amazon back in 1999 for $250 million in stocks. Its toolbar collects data on Internet browsing behavior and transmits them to their website, where they are stored and analyzed. This is the basis for the company's web traffic reporting, including its ranking system. According to its website, they provide web traffic data, global rankings, and other information on 30 million websites. As of 2018, its website was visited by over 3 million people every month.
Website owners can check their traffic rank easily. Just enter any website URL, and they'll get your traffic ranking for you. They maintain a huge database of traffic information. Their toolbar collects browsing information from thousands of users over time and compiles this traffic data into their website index. But, their ranking is not always a completely reliable figure, but they do base their ranking algorithm on a large amount of data and when combined with other information it can be a very useful sign of a website's popularity – especially for the top global websites.
What Does My Alexa Rank Mean?
You've probably heard people talking about the importance of their ranking, but nowadays most people concentrate on ranking in the Google SERPS instead. Some use it to justify their claims of ad revenues when they need help in verifying the website's income in order to sell their websites. Others use it as a benchmark for which websites they want to get featured on.
Now, here's the big question: Is the Alexa ranking of your own website worth worrying about, or would you be better focusing your efforts elsewhere? We are not great fans of their ranking system so, in the remainder of this post, you'll learn:
how they collect their ranking data,
why you shouldn't worry about your ranking and
an alternative tool you can use for insights on your competitors.
Your ranking is an important part of your online business and helps to determine the value of your brand. Alexa rankings are used to gauge the health of your website or business and whether it is trending up or down. Alexa rankings can also be used to determine the popularity of your business and how it is faring compared with your competitors. While consumers don't really use their rankings to determine the quality of your brand and website, other businesses, investors and potential business partners do.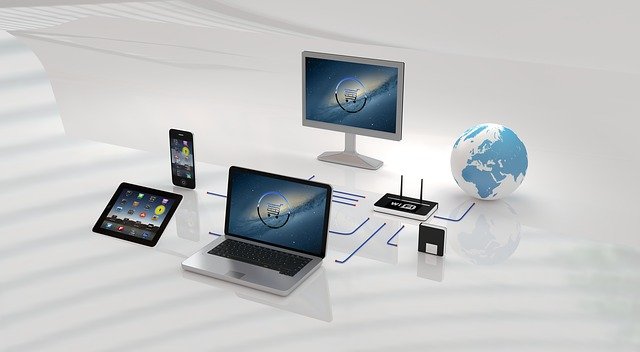 How to increase your Alexa ranking? if you're struggling to generate traffic to your website, you should focus on improving its rank. But, take care not to allow yourself to become confused with Google's no defunct PageRank. Alexa rank is quite different from Google's ranking method and it fluctuates based on traffic. By making the right changes to your website, as well as its promotional strategy, you can achieve a lower (better) Alexa rank that results in more traffic to your site. Their data traffic monitoring is one of the reliable sources used by advertisers to determine popularity, visibility, performance, and quality of websites. Its an easy competitor comparison method used many a digital marketing strategy.
What is the Difference between Alexa Rank and Google PageRank?
just writing the same thing as others have done already won't provide real value to your website, if it doesn't create something users will find awesome, there are just so many websites out there now that Google will send the traffic to somewhere else.
A number of web SEO services will serve up your Google SERP positions and your Alexa rank checker together for your websites and any eCommerce stores it in the system. In the rank reports section, of such hybrid SEO performance apps it is common to see the daily Google and Alexa rank of each website within their detailed reports.
You can make use of your Alexa rank comparison tool as an economical intelligence tool. Though, you must take into account the fact that its installed toolbar widget audience size is really quite small. It helps compute the outcomes of your website marketing struggles in comparison with your competitors but very little else. Contrasting the page listing positions of a Google search engine result is most satisfying when the lowest is your website rank, the much better it is. With the support of it, webmasters and advertisers can see the actual marketing prospective of their site. A better Alexa ranking ultimately leads towards a higher bid for getting advertising space on to your site.
How does Alexa.com Gather Data?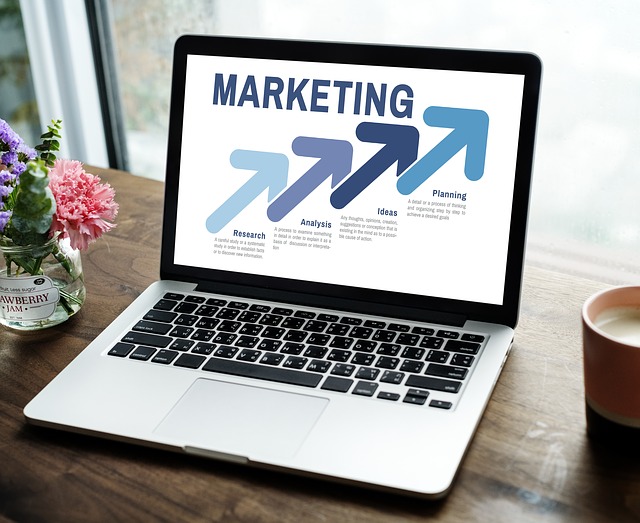 In order to monitor your website performance, Moz and Alexa businesses need relevant traffic to websites and domain ranking statistics daily. Having website metrics displayed on a business or marketing dashboard or report when these are prepared to justify the charges made by SEO services is a must for businesses and marketing agencies. They help to combine website traffic information with other business performance metrics and using the available free services saves web marketing companies time by gathering and updating the data. There is a wide range of great free tools that help with monitoring domain authority but Moz and Alexa are probably the best of all of them.
Alexa rank is a third party marketing tool that estimates website traffic and page rank. Often in use by online businesses for competitive analysis. Rankings are a composite between how many people are estimated to have visited the site and how many pages have been viewed. It is reckoned to be most accurate for websites with a rank between 1 and 100,000. It started in 1996 and became a subsidiary company of Amazon after being acquired by them in 1999. Put it simply they are a company that specializes in providing commercial web traffic data gathered via various toolbars and web browser extensions.
How to Raise Your Alexa Rank
In general, some measures you can follow that may augment your traffic and ultimately increase your Alexa ranking, albeit slowly. The ranking and site info they collect is important, but it is considered as a secondary factor rather than a primary one. You don't need to struggle to raise it, as it will naturally elevate, as long as you are able to constantly create new content that your followers will devour eagerly.
Find the Alexa Rank of Your Website
In this article, we are talking about how you can find and increase rankings, as well as why it is important to monitor this metric to see where your marketing efforts could be improved. For the longest time, webmasters have been trying to find new, innovative ways to improve their traffic sources and rank higher in the SERPs. New SEO tricks, creative ads, even viral videos have been mentioned as a legit method. All this effort, in order to belong to the elite of websites that bring in masses of visitors that have the potential of becoming paid customers.
Website owners and bloggers keep checking the value of their websites on their toolbar to find out how popular they are in the online world as well as the rankings of their rival sites. Their traffic ranking of any website is based on 3 months of the traffic data collected from its toolbars. The more a site is visited, the lower the value of its Alexa rank.
Google is the most visited site in Italy. Facebook, youtube, and yahoo are close behind it.
Alexa is a popular competitive intelligence and analyzer tool that helps you to know how much traffic your website is attracting. Put it in a different way, Alexa rank is a measure of website popularity. It can help marketing managers to set realistic KPIs. They can also use this data to find out how their competitors are performing. If you are interested in learning what is this tool and how it works, stay tune with digital-goal. In Short, www.alexa.com has made up a ranking algorithm for investigating and making plots that show graphically the frequency of visitors. This algorithm guesses how many visitors your website has got via recording IP addresses written down on the activation of people who have installed their toolbar for the duration of three months or more.
HOW ALEXA RANKING WORKS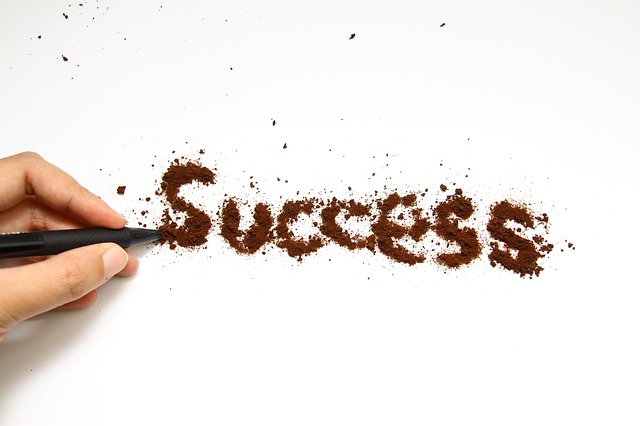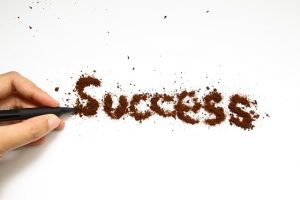 Alexa is a company run by amazon providing web traffic data. It works as a powerful tool in ranking web site traffic. The tool works pretty well in determining if your site stands among the top rankings. There are online businesses that aim to improve their conversion rate. So, their ranking system benefits one and all. Get started with digital marketing today!.
There are many webmasters who don't take this ranking seriously as they have the wrong perception of the way it works. If you have the same concept in your mind, then it's time you start taking this rank seriously. First things first, you will have to run the Alexa domain check with the free rank comparison tool. Let's take a look at the myths, which should be cleared in your mind before you make any further steps.
Alexa site ranking results are derived from a sampling of tens of millions of internet users. Every sampling method has its strengths and weaknesses. The biggest example of that:
tv networks spend billions of advertising dollars based upon reports from the Nielsen survey of the TV habits of a mere 40,000 households. They do so despite the fact that the survey is riddled with flaws, not least of which is its small sample size. They understand the issues and can still extract a great deal of valuable information.
Why Check Alexa Rank ?
We use the Alexa toolbar all the time to check out other sites' rankings. Our site was originally ranked in the millions but then went into the 700,000's and now is in the 300,000's and moving up. We won't be content until it has broken into the top 100,000.
Sorry if I sound like a broken record with the whole "epic content" thing. But when you break it all down, it's an essential component of online marketing on many levels. I'm not going to bore you with all the gory details, but it's extremely important to create A+ content that genuinely satisfies your audience.
About The Rank Checker By Small SEO Tools
Alexa marketing stack is a keyword research and website ranking platform which offers a range of SEO and competitive analysis tools. The tool is designed to help business owners, marketers, and leadership teams identify keywords, discover competitors' keywords, benchmark their performance against competitors, improve SEO, and more. There SEO tools include site audits, paid and organic keyword research, keyword share of voice, keyword difficulty, competitor backlink checker, an on-page SEO checker, and more. Their competitor keyword matrix allows users to identify keywords that are sending traffic to multiple competitors, including both paid and organic keywords. Keyword clusters can also be visualized, and the audience overlap with similar sites can be analyzed. The competitor backlink checker allows users to check backlinks for multiple competitors' sites, identify backlink gaps, and analyze opportunities.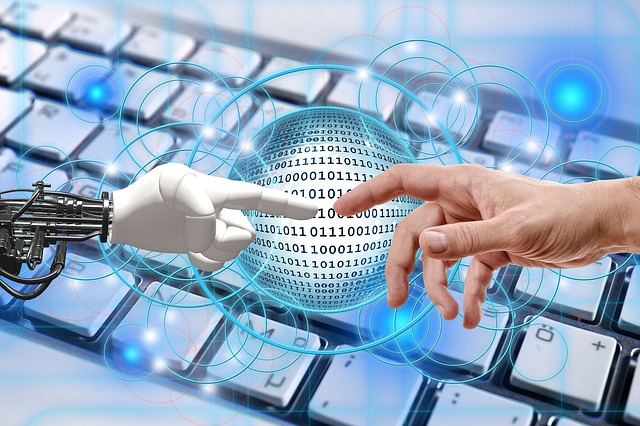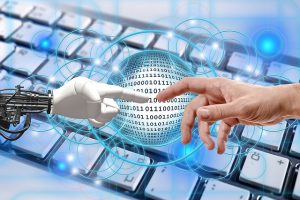 If you are looking for instant web traffic analysis and a comprehensive report, Alexa may not be the right rank checker tool for your business with the free version. You can check any website using this rank checker to determine basic statistics and draw your own conclusions about how to increase the traffic on your website. There are some tools available that can help you manage your SEO and strengthen your rank. These include competitor analysis, seo audits, and keyword analysis tools that are relatively comprehensive and provide great insights into what you should do next for your marketing growth strategy.
So, how, exactly, does their rank checker work, and what information does it provide? Simply enter the URL you would like to check, and click submit. You'll then be faced with a list of of the following results:
The overall popularity of your website within the global database, i. E. What rank your website is in comparison to every website across the world. The lower the number, the more popular the site.
Regional rank similar to your global rankings, your website's regional ranking determines the popularity of your website within its country. Therefore, you'll typically find that this number is much lower than your global rank.
Article Summary of: Alexa SEO Ranking – What You Never Dared to Ask!
Alexa rank checker is a free online tool to check your website ranking. If you want to check your website's popularity and traffic via their free tool you can use this tool and see your results. This tool is very fast and is also reported to be easy to use. By using this tool you can easily get the number of visitor traffic on your website. All you just need to do is enter your website's URL and click on the check "alexa rank" button, and then you get desired results. This tool also gives you the advantage to export the results into a CSV file to keep a record check of your results.
Another SEO ranking factor that relates to user experience is page load speed. Slow loading sites provide bad user experience. Search engines know that people want to find answers as fast as possible, so they prefer to show sites that will load quickly for users. This is even truer for mobile sites, as Google announced that its speed update would make load speed a ranking factor for mobile searches. To make sure that your site loads quickly, use a site speed checker. Try Alexa's speed analysis tool, which is a part of our full site audit or Google's page speed insights tool.
---
---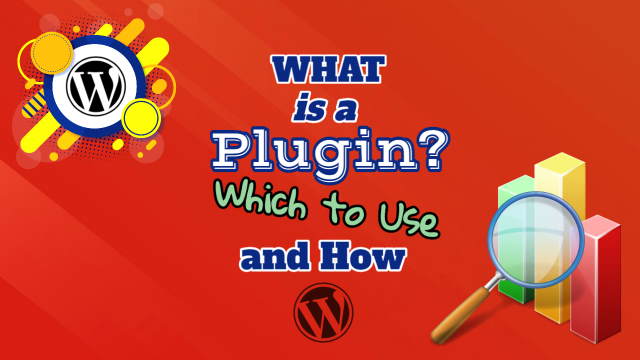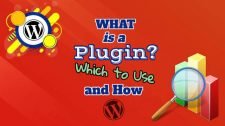 What is a Plugin? Which to Use and How: In this article, we explain exactly what a WordPress plugin is, when you might want to use one, and how it works. I'll also share some tips to help you with troubleshooting errors and help you to identify which plugins you should be adding to your […]
I make money writing blogs while indulging my time in my passion subject and hobby. I honestly cannot think of a better, more fulfilling, and enjoyable way to spend a part of my free time. This is how I do it! Read on and I'll explain how you can do it too. On This Page […]
Affiliate Declaration: We like to be totally open about the fact that this website is supported financially by Affiliate Links. If you buy any product we may receive a percentage as an affiliate payment. Should you be concerned that our reviews and descriptions be biased by this fact we would like to reassure you that all the products we recommend are always ur honest opinion, used and tested by us or our partners to comply with a high standard of value. That we can make no undertaking that should you buy any product it will bring you value or make you a profit, is simply due to the fact that we don't know you. Every buyer is different, has a different level of skill in using a product and will apply the product in a different way.