IPPTS Associates IM Shop
CHEAP & EASY WORDPRESS THEME!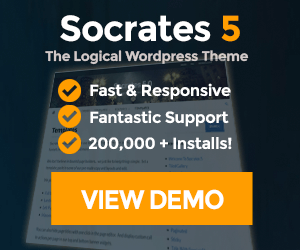 Buy the Theme That Powers This Website!
Yes. This is my affiliate link through which you can buy the WordPress Theme which I use all the time.
The developer Dan Nickerson has now added a new theme and all themes include full membership site capability for selling products, all at the same low, one-off price.
There is no limit on the number of domains you can set up with these themes once bought, and all for the normal price of just 1 website installation!
Member Area Templates
Sections Template
Google Amp Compatible
Great Support – Live Chat, Contact Form & Forum
Built-in Monetization with In-Post Ads
Simple Affiliate Program – Earn 50% with Clickbank Affiliate Footer Link
This theme really has been "Built by Marketers for Marketers".
Learn More!
FREE EBOOK
"The Money is in the List!" By Jimmy Kim
CONTENTS:
The Concept of Internet Marketing
Legally Printing Money
The 3-Step Method
Are You Ready to Print Money!
In this Ebook, you are about to discover the one certain method that will mark the start of your path to a successful online marketing career.
This book, of all books on internet marketing, will give you that "Ah-Ha!" moment!
In this download, you are going to learn all about list building (email marketing).
Jimmy has generated millions of dollars JUST from his list! Enjoy this ebook and I hope it inspires you to take action!
Subscribe below for immediate access to your Ebook below.
document.write(");
By subscribing you agree to our privacy policy and terms.

Affiliate Declaration: We like to be totally open about the fact that this website is supported financially by Affiliate Links. If you buy any product we may receive a percentage as an affiliate payment. Should you be concerned that our reviews and descriptions be biased by this fact we would like to reassure you that all the products we recommend are always our honest opinion, and used and tested by us or our partners to comply with a high standard of value. That we can make no undertaking that should you buy any product it will bring you value or make you a profit, is simply due to the fact that we don't know you. Every buyer has a different level of skill in using a product and will apply the product in a different way.
No products were found matching your selection.