What is a Shared Hosting Service? Indeed! It is a good question and is answered here with answers to similar common questions about shared internet servers (the type of servers we all need to share our websites on the internet).
What is shared web hosting?
Shared hosting plans, are the provision of basic website hosting services where you share your server's resources (bandwidth and storage space) with other customers on a first-come-first-served basis. To help better illustrate this example let's compare a shared hosting service to transportation via Uber. In this example, shared hosting is the equivalent of selecting their ride-sharing option. This mode of transportation comes with certain benefits, such as being more cost-effective than riding alone. However, since you're sharing the mode of transportation, it may be more efficient for your driver to make additional stops for other passengers first. As a result, the overall travel time to your destination gets increased.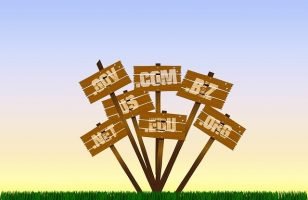 There are two types of shared hosting offered there is:
the shared hosting service based on the free Linux server operating software, and
there is Microsoft server software that effectively does the same thing, but each part has to be paid for. The terminology for Microsoft users is MySQL. MySQL stands for Microsoft SQL Server. This uses the Microsoft database system. It is brought to you via Microsoft and works seamlessly with Windows Shared Web hosting solutions.
How does shared hosting work?
Shared hosting is relatively low maintenance. Your host will take the headache out of running your server by taking care of basic server administrative tasks. Unless you are prepared to run your own server, web management is the most convenient option. Leave it to professionals to worry about your web hosting – with shared hosting you can expect professional technical assistance for everything from hardware upgrades and maintenance, software updates, DDoS attacks, network outages, etc.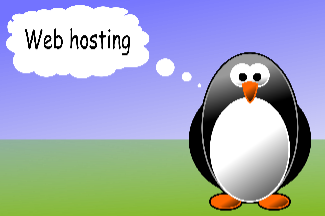 Usually, website hosting plans are made to accommodate a large variety of website platforms. However, as you can guess, shared WordPress plans are specifically tailored for WordPress sites. The benefit of choosing this type of shared plan is that the support team handling your website's data is highly trained and skilled with WordPress. Having a support team that specializes in your website's platform allows for easier updates to plugins, optimized performance, and better security. While working with only WordPress sites might seem to be a detriment to a hosting company's business, clients seem to appreciate the streamlined security and support. That's why there has been increased interest in shared WordPress hosting.
Shared hosting does introduce a small security risk. On a shared host, each website administrator should only see his or her own site. If this were to be improperly set up, the admin would be able to see and affect other sites. Generally, this could happen inadvertently, but some would use it to do harm. If someone is able to access one website on the shared server as an administrator, he or she could then work their way into all of the websites and data stored on the server. However, this risk is small, and shared hosting is less complicated to administer, so it can be cheaper to set up and maintain than VPS and Dedicated servers.
Advantages of shared web hosting
Similar to shared hosting, VPS hosting has its own advantages. Since your website is on its own dedicated section of the server, you can control resources, install software, and truly configure your VPS to comply with your website requirements. Another advantage of VPS hosting is having root access. This allows for greater configuration as well as increased ease of VPS management and updates. Having the ability to fully customize your VPS will also allow for increased server security. You will be able to manage all security features for your VPS.
The main advantages of having a shared web hosting package from most hosting services are that they offer high speed hosting solutions at a highly affordable price. On top of that, you'll get your web presence up and running smoothly. You are going to find that each of our packages can meet a variety of business and personal hosting needs..
Here is a review of the advantages of shared hosting.
Cost-effective: the cost to customers is kept low due to multiple users contributing to the costs of the server.
Flexible: you can choose shared plans that fit the needs of your growing website. For example, if you find yourself needing another website, more cloud storage, or more FTP users, you can upgrade to a plan that provides it.
Secure: although space and resources are shared on a server, your information is not. Other websites utilizing your shared server are not able to access any of your website's data. Additional security features provided by some web hosting companies also defend your website against cybersecurity threats.
Is Shared Hosting Right for Me?
There are a lot of advantages to windows shared hosting at EZI-Gold hosting. We understand the need for lightning-fast speeds and reliable service, all delivered at an affordable cost. That's why we have put together some of the best hosting products you'll find. You'll find that shared hosting is flexible and that's why it's such a popular option. Your account includes a set amount of disk space, monthly traffic, databases, FTP accounts, and more.
When you search with keywords best VPS hosting or top 10 VPS hosting, you will get a good number of sites with reviews and providers. But as a customer is it a wise decision to simply follow reviews and signup with a particular VPS provider? Before going for VPS provider from your existing shared hosting setup, make serious thoughts about the below points. There are many things that need to be considered before thinking about VPS plans. This evaluation will help you to make better decisions while moving from shared to VPS plan.
Shared hosting provides the most cost-effective hosting solution. With many people contributing to the costs of the server, the hosting company's costs are distributed between them. Basic plans start at around $30 a year while you can expect to pay over $100 a year for premium plans with unmetered disk space, unlimited bandwidth, and unlimited websites.
The Other Alternative: Cloud Hosting
Cloud hosting is a newer type of web hosting. It can best be described as a hybrid version of a vps, but more cost-effective. Cloud hosting plans come with multiple remote servers. Each server has different responsibilities. If one of the servers is compromised or has a problem, the other servers on the network will take over those responsibilities and pick up the slack. That's what makes cloud web hosting such an appealing alternative to traditional web hosting. With cloud servers, your website will have higher uptime rates and won't have as much unexpected downtime due to server errors. Your site will remain fluid and perform at a high level.
There aren't any specific alternatives to a shared hosting plan. There are upgrades, but no alternatives that are as cheap as shared hosting. The alternatives to shared hosting include WordPress dedicated hosting, running a VPS server, and other semi-dedicated hosting options. All of these will end up costing more than a basic shared hosting plan, but they will provide you with greater levels of customization and performance. Shared hosting is a great choice for beginning website users whose sites don't receive a lot of traffic. Remember, you can always upgrade or change hosting environments with time.
Vps hosting can be pretty scalable. Consequently, if your site traffic amounts will be trending upward, you are able to trust one of VPS over shared hosting in order to grow with you. Compare this to alternative types of hosting, like shared hosting, where once you get to the limits of one's plan, you'll need to upgrade to another form of hosting entirely. Using VPS hosting it all takes is the click of a button to add more resources to your server. Plus, it's simpler to scale your host resources along. So, you could scale upward when you are running a promotion, or during the busy holiday season, and climb down when traffic levels return to normal.
It can host dynamic websites
Companies who offer shared hosting plans, like Siteground and Namecheap, are able to offer such low prices (typically starting around $3. 95 per month) for their hosting services because they make the total amount of resources available on their shared hosting plans available to every customer that you share your server with. Shared hosting plans are the best choice for static websites or brochure style websites. These types of websites are essentially the equivalent of internet-based postcards that have fixed content that doesn't change (dynamically) based on the visitor.
Which web hosting plan is the right one for me? This depends on your requirements. If you are planning a simple website, consisting mostly of static HTML pages and minimal multimedia content with manageable data traffic, then a starter package is the ideal option for you. We also offer more advanced packages that are suitable for dynamic web projects and high traffic. With the most powerful web hosting packages, you can comfortably manage resource-intensive, multimedia-based websites as well as extensive online stores and shops. Compare the respective product details to find the right web hosting packages.
Shared Web Hosting Done Right
Shared hosting done right is simple and straightforward to set up. Most providers offer a control panel to manage your website. This simplified user interface manages the administrative tasks and any monitoring duties associated with running a server.
Shared and reseller internet hosting have numerous resemblances, numerous web hosts provide both shared and reseller hosting. The major difference between the 2 is in the names 'shared', you are sharing resources, which coincides with 'reseller' in a means however you can resell the server resources. You could develop your very own internet hosting accounts and share your assigned server resources with your customers. The host still remains in control of their server and are accountable for updating server software and preserving the server. The host will usually also provide support to the reseller, so if there are any issues or faults the reseller will have the ability to contact the host.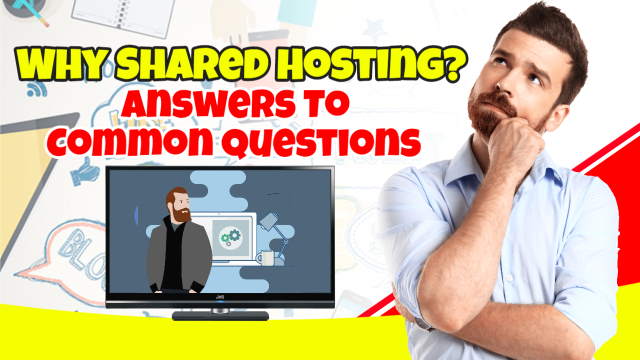 Asp. Net is Microsoft's successor to Asp and was created with performance in mind. Script execution times with Asp. Net are many times faster than other scripting languages. Ajax is a framework that allows web designers to quickly create a new generation of more efficient, more interactive, and highly-personalized Web experiences that work across all the most popular browsers.
PHP is a scripting language designed for producing high-level dynamic content on your website.
Many website hosting companies offer options featuring shared physical servers and shared cloud servers, and even shared WordPress hosting. The question is: what are the differences between them? The three main shared hosting plans are Traditional Shared, Shared Cloud, and WordPress Shared. While all three have "shared" in the package name, they are each very unique. Pros and cons apply to each.
---
---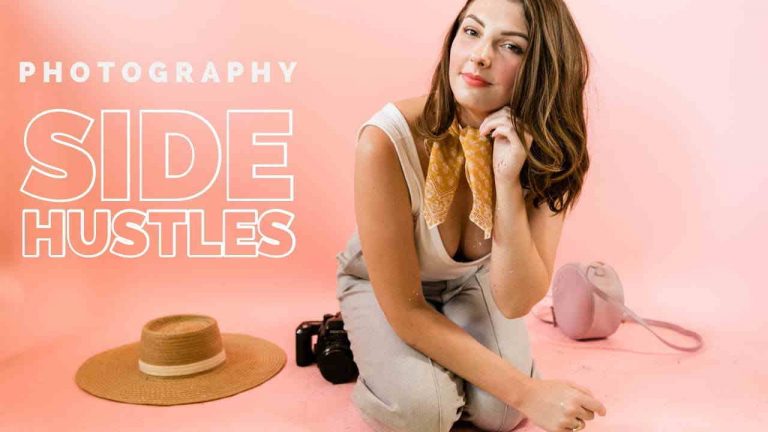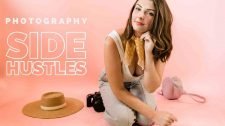 Have you ever thought, "How Could I Make Money with my Photography" or "How Beginners with a Good Camera Make Money?" If you have, I've got the best video for you. This video will explain how to make money from photography in 2022! I'm pleased to welcome you to my website. My name is Steve […]
Affiliate Declaration: We like to be totally open about the fact that this website is supported financially by Affiliate Links. If you buy any product we may receive a percentage as an affiliate payment. Should you be concerned that our reviews and descriptions be biased by this fact we would like to reassure you that all the products we recommend are always ur honest opinion, used and tested by us or our partners to comply with a high standard of value. That we can make no undertaking that should you buy any product it will bring you value or make you a profit, is simply due to the fact that we don't know you. Every buyer is different, has a different level of skill in using a product and will apply the product in a different way.